Snakehead carburetor cap: Dellorto VHSA/B 34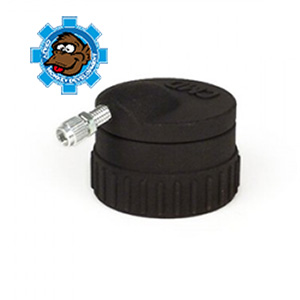 This fantastic new product comes to us from Crazy Monkey Developments in Germany. What it does is allow your carburetor throttle cable to be routed with a much smaller profile and at any angle. Most carburetors are designed for motorcycles so the throttle cable routes straight down without consideration of all the bodywork and confined space of a Lambretta or Vespa. Cable routing has long been an issue with aftermarket carbs but thankfully CMD has solved this problem with their clever design and quality components.
This model fits all Dellorto PHVA/B 34mm models.

The Snakehead offers:
A low profile allowing cables to be routed in tight spaces
360 degrees of rotation
Buttery smooth cable operation
Complete with cable adjuster
Indestructible material