OMG fuel tap: Fast flowing, 90 degree, Lambretta series 1-3 DL/GP Serveta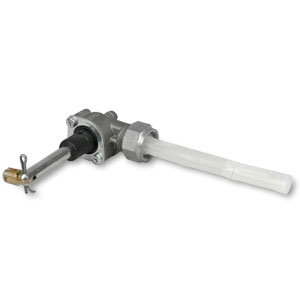 Same as the standard fast flow fuel tap, this one just has the outlet out the back at a 90 degree angle instead of straight down. These come in handy if you are having issues with your tap fouling the engine mounts or you are using an aftermarket carb with an awkwardly placed fuel inlet.

Reccomended on ALL Lambrettas - especially any tuned bike. Standard fuel taps do not flow enough fuel to keep the float bowl topped up with fuel. This can cause misfires and even a seizure. No rejetting required and your fuel consumption will not go up as the float needle valve only allows through the fuel it needs.
Part Number
Innocenti
22071040
Related Products